Celebrating Black History Month
Welcome Back.
Your Destiny is Great!!!
We are so delighted to welcome you Back to School. In a special way we welcome the first year class of 2026, the sophomore class of 2025, the junior class of 2024 and yes the graduating senior class of 2023!!!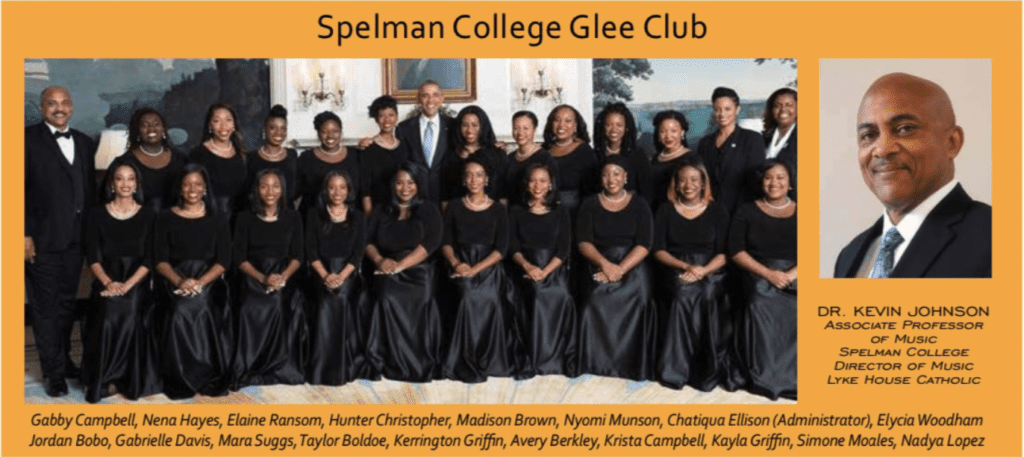 Father Mark is very excited to welcome back Dr. Kevin Johnson as the Director for Music and the Bowman Scholar Program at the Lyke House.
We thank Dr. Johnson for his love and commitment to musical excellence for our collegians in higher education, as well as, the gift of himself and artistry to the Lyke House Ministry.
"I am extremely excited to be back at the Lyke House as Director of Music. Fr. Mark and I share a passion for the ministry of the Lyke House and are planning a very exciting and productive academic year for us all. As we prepare for our trip to Rome, let us all commit ourselves to representing Lyke House, black people everywhere, the diversity of our students at Georgia State and the Archdiocese of Atlanta in an amazing and inspiring way. I know that our year together in ministry will reap a harvest of blessings for ourselves and others."
– Dr. Kevin Johnson
So much happening! Stay up to date with the Lyke House! 
Join us
In person or live stream
Friends and Family Dedication Mass
Support Our Mission
Looking back and giving thanks.
There are many ways you can support Lyke House and its mission, all of which help continue the center's legacy of love and service to the students, faculty, staff and administration of the Atlanta University Center.
Support
Introducing the Archbishop James P. Lyke Memorial Gallery
It is with great joy and blessings that we invite you to the Lyke House 2021 Dedication Mass on Nov. 14, 2021 at 10:30 am. Please join us to Celebrate, Bless and Dedicate the Archbishop James Patterson Lyke Memorial Gallery. This Gallery brings together the beauty of Faith, Art, Culture and Living History of Catholicity at the Atlanta University Center. Watch the video below for a preview!