Lyke House: "It's About Heritage"
Take a Tour of Lyke House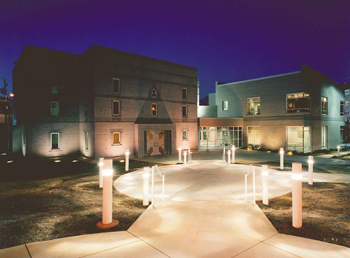 Can't make it to the center in person?  Click here to take a virtual tour of Lyke House!
Holy Hour and Benediction
Weekday Mass

Advent: The Season of Hope, Love, Joy and Peace that comes to us through the Light of Christ as we prepare for Christmas!
It has been my wish and prayer to be a member of a Catholic church somewhere close to my college, and the Catholic Center at Lyke House has been a dream come true and answered.
Lyke House is more than a building; it's more than a network or community. It's a family. We respect and support each other, embrace our differences and use them to grow. But most importantly, we always make it a point to come back home.
My intention to become a Catholic convert was my deeply felt need, which the Lord provided at the Lyke House while I was a student. I was challenged to learn, grow, work, build relationships, learn the faith, and grow closer and more faithful to Jesus with a lively lot whose memory and support I cherish daily, and always will.