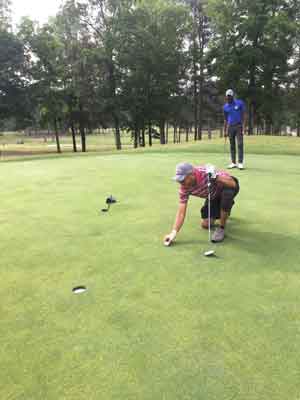 Once again it is time for our annual fundraiser, the Lyke House Fourth Annual Charity Spring Golf Tournament on October 16, 2021.
This tournament will benefit our Student Ministry Program of the Catholic Center where we serve CAU, Spelman, Morehouse, & GSU. You may register for the tournament by filling out the form below.
The 2019 tournament was a great success. With your support, we raised $19,274.00 that provided funds to subsidize three student ministry assistants and seven bowman scholars for the 2019 – 2020 school year.
Our student ministry assistants attend and provide peer outreach ministry to Clark Atlanta University (co-ed), Spelman College (all women), Morehouse College (all men), and Georgia State University (co-ed). Attached to this webpage is the 2021 Golf Tournament Brochure. Please see detailed information there. Thank you so much for your generosity and support. It is impacting lives!
As we commence with the 2021 Golf Tournament, we are humbly asking you to kindly consider supporting this annual charity event to benefit our student ministry program by clicking on one of the links above.
Thank you for your continuous support to the Lyke House. We are very grateful.
Sorry. This form is no longer available.